Encaustic tiles combine striking patterns, durability and a unique handmade quality making them an obvious choice for practicality and versatility indoors or outdoors. You can design your own tiles choosing your own shape, colour and pattern Contact us at The Colour House Design Hub to find out more. Read on to find out how Anna Hayman came about designing her own encaustic tile collection.
Anna Hayman is a print designer known for her dark, decadent and colourful designs, sumptuous fabrics, and vintage inspired interiors products.'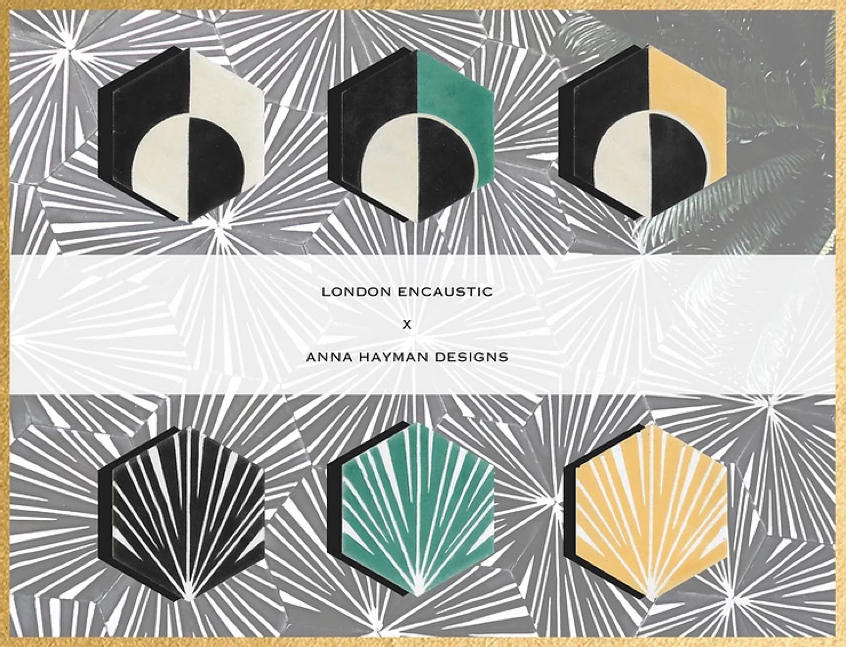 Anna says; 'I was thrilled to be asked to design a range of tiles for London Encaustic. I think most people have a 'thing' for Moroccan handmade tiles, and I was excited to create a set of chalky bright designs that echoed the ANNA HAYMAN aesthetic. Because of the way they are produced, in a sort of cookie cutter format, encaustic tiles need to be kept simple, so I decided on a striking fan design in three colours that spark out from one corner. To compliment I added an Art Deco inspired design using split circles, which repeats up in many different exciting combinations. Teal, gold and black are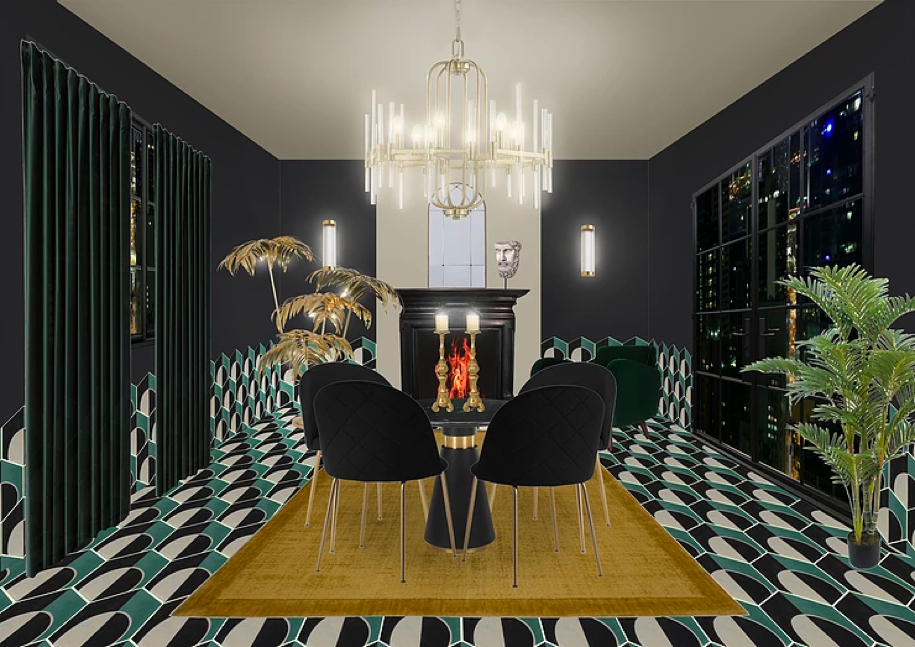 ​
ANNA HAYMAN signature colours so the choice for those was easy, as they can be mixed and matched with our other collections. Suitable for indoor/outdoor projects, kitchens bathrooms and more, these tiles are perfect for chic rustic and city properties alike, a range that is on-trend and delivers the wow-factor.'
It's a simple process. All you need to do is to contact us and we will take you through the steps. The encaustic tiles are made to order so you can chose the shape, colour and pattern to suit your existing aesthetic or as part of a design service to suit your project. Thank you for reading.